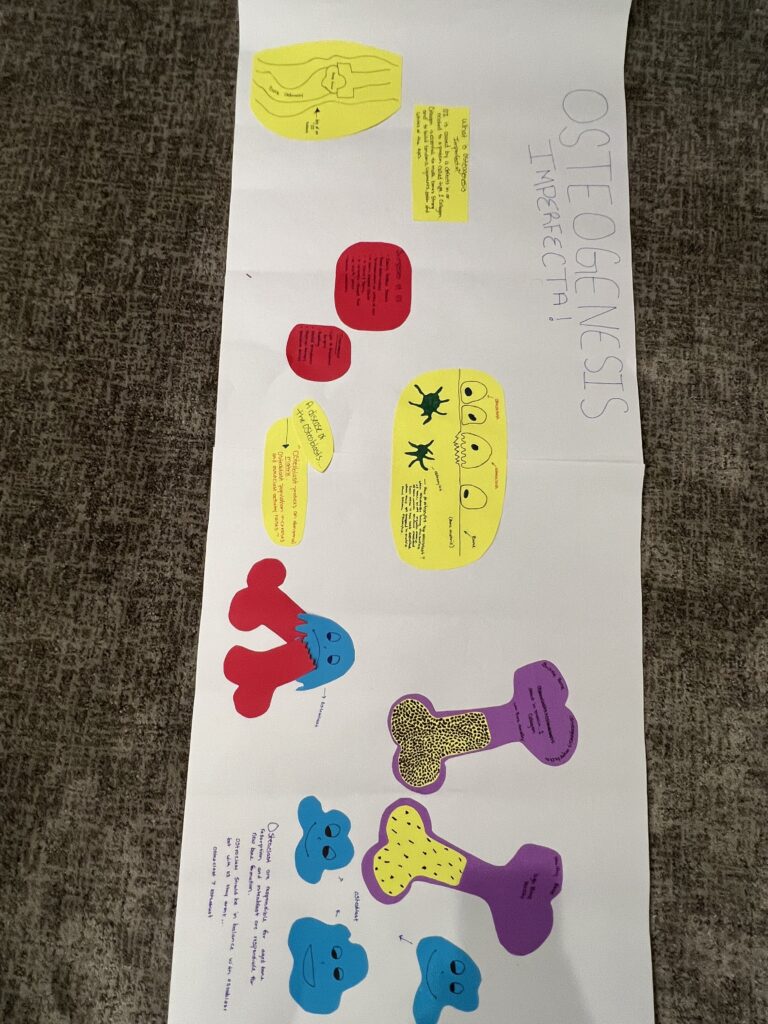 Osteogenesis the disease of the osteoblast.
My objective was identify the four bone type cells
Osteogenesis Imperfecta is a disease that affects the collagen gene i. in the polypeptide chain. The reason it's called the disease if the osteoblast is because the mutated genes of collagen comes from the mutated gene of osteoblast. If the osteoblast is mutated that causes everything that comes after into the bone matrix to be mutated as well causing brittle bone and more fractures to the bone. This also causes osteoclast to work more causing the bone density to become lower.